TextRich.com
Gaming and Computing Since 1985
Strat-O-Matic Baseball

The company headquarters in Glen Head, New York. Photo taken on August 13, 2018.
This is just a small page for me to share my interest in Strat-O-Matic Baseball. I mostly play the PC version. However, if you are interested in a realistic and annually updated board game simulation of the sport that can be played alone or with a friend, you can't do any much better than Strat-O-Matic!
If you don't know what the abbreviations on those SOM Baseball Features by Season PDF means, you may find this 2016 PDF useful.
Check out my comparison of SOM and other cards and dices based baseball games for computers.
My review of Strat-O-Matic Fanatics.
My Strat-O-Matic Baseball Express review.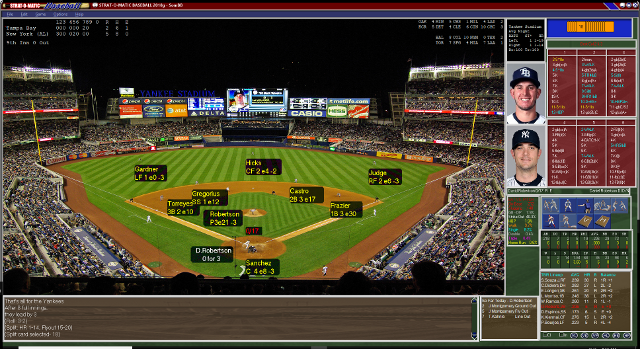 -Like my layout? Download it here.
-Want an optimal replay of the 2017 Nippon Pro Baseball season? Go to my NPB page.
-What settings do I use for the PC game, and why? Read and learn.
My Season Replays
Links
Here are a few pages I frequent and/or recommend.
©opyright 2019 by Richard Knopf
Updated March 16, 2019